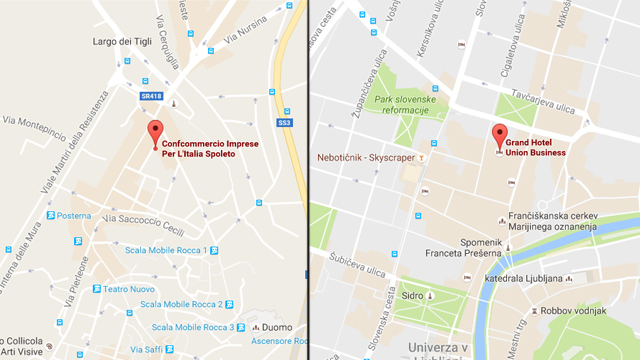 In the coming days meetings of project partners with local operators of tourism and related sectors will take place.

These meetings are intended to raise awareness and inform the participants about:
• the importance of the Lombard heritage and its potential for the further development of local tourism;
• the business opportunities related to the growth of "Tourism for all";
• the objectives and contents of A.L.L project;
• future activities of the project requiring their direct involvement.

In Italy the meetings will be held Monday, November 21 in Spoleto, at the headquarters of Confcommercio in via Nuova, 3.
At 11.00 am, the project partners will meet the operators of Trade and Crafts.
At 15:30 will be the turn of the accommodation and restaurant owners.

In Slovenia the meeting with local stakeholders will take place Wednesday, November 23 in Ljubljana at Grand Hotel Union, Miklošičeva cesta 3
At 14.00 the project partners will meet with operators and other accommodation and restaurant owners.