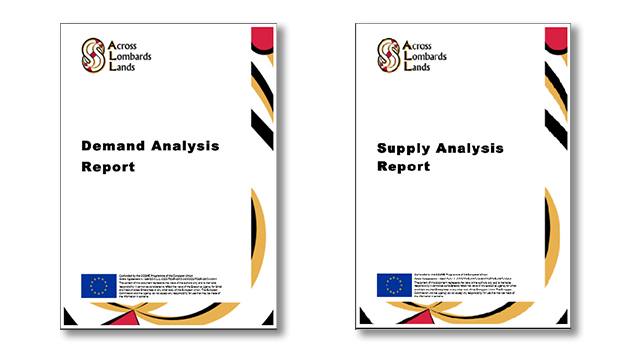 The first documents produced by the A.L.L. project – Demand analysis report and Supply analysis report – are available for consultation and downloading on the "Deliverables" page of "About A.L.L.".
The two reports, drawn up in English, contain the results of researches and analyses carried out within the Work Package 2 of the project.
The Demand analysis report describes the main characteristics and trends of cultural tourism in Europe and in the two countries partner in the project: Italy and Slovenia. The demand for accessible tourism, in general and with regard to cultural tourism, and the requirements of travellers with specific access needs are then analysed.
The Supply analysis report contains the description of the Lombard heritage in Slovenia and in the Italian cities of Spoleto and Campello sul Clitunno and their surroundings. Moreover, a general overview of the main tourism services such as accommodation, catering and transport services, as they are available in the Slovenian and Italian sites included in the project, is provided.