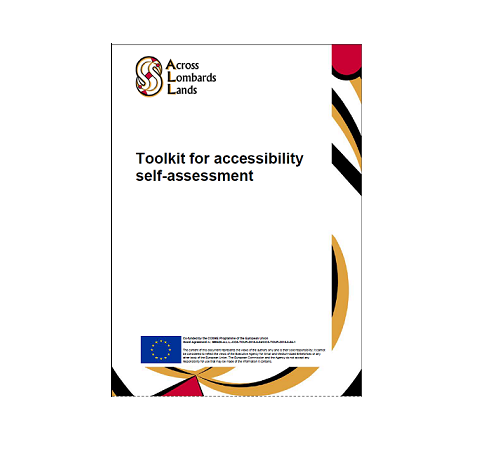 The toolkit for accessibility self-assessment, new output of the A.L.L. project, has been completed and is made available to operators of the tourism and related sectors.
It is a tool easy to consult that aims at providing the basic knowledge and the operational instructions needed to assess the accessibility conditions of the facilities, in order to provide accurate and reliable information to customers with special access requirements.
The toolkit, available in English, Italian and Slovenian in the "A.L.L. – Deliverables" section of this site, will be presented during the training sessions with local operators that will take place in Spoleto on February 6 and in Ljubljana on March 8. More information about these training events are available in AGENDA.