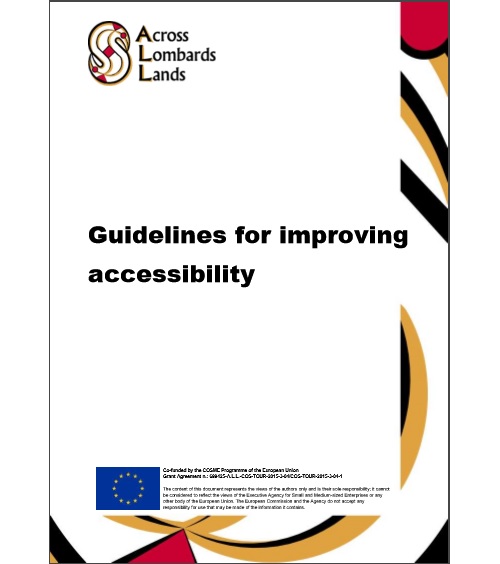 The "Guidelines for improving accessibility" are made available to operators interested in accessibility issues and how to improve the level of use of their facilities by all potential customers.
The purpose of these Guidelines is, in fact, to provide both a global view of the issue of accessibility solutions and some general suggestions about what are the possible solutions to be adopted in a range of minimum and cheap interventions.
The Guidelines are available in the section "About A.L.L. – Deliverables – Accessibility assessment" of this website and can be easily consulted and downloaded.